It is likely your local jurisdiction will require customs to be paid for your shipment. We do not collect duties or taxes for your books or other products at the time your order is placed.
All international shipments ship D.D.U. (Delivery Duty Unpaid). Consignees are responsible for all applicable duties, taxes and import charges at time of delivery.
Please consult your local customs office for an idea of how much these costs might be.
When supplying an international address for delivery, you will be asked to identify the intended use of the books being shipped. This information will be included with your customs documentation.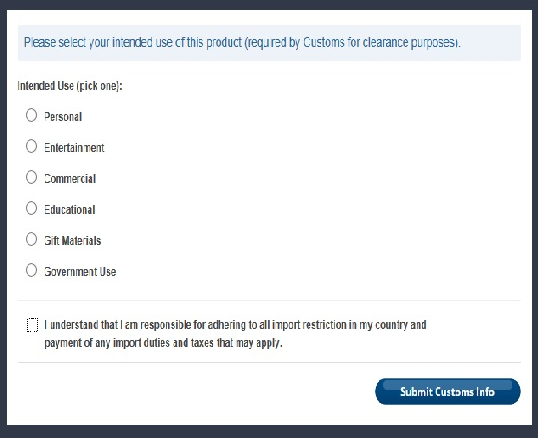 For shipments to Canada, recipients can self clear customs by visiting the local customs office. Here's a link for more info:
https://www.ups.com/assets/resources/media/en_US/how-to-ship-to-canada.pdf