When you are preparing your Word document for eBook conversion, you should avoid all text wrapping options and make sure your images are in line with your text.
When you add an image into your document, by default it is in line with your text. This is how it should remain. If you are laying out your document for print, you may have added some text wrapping options to make a more pleasing layout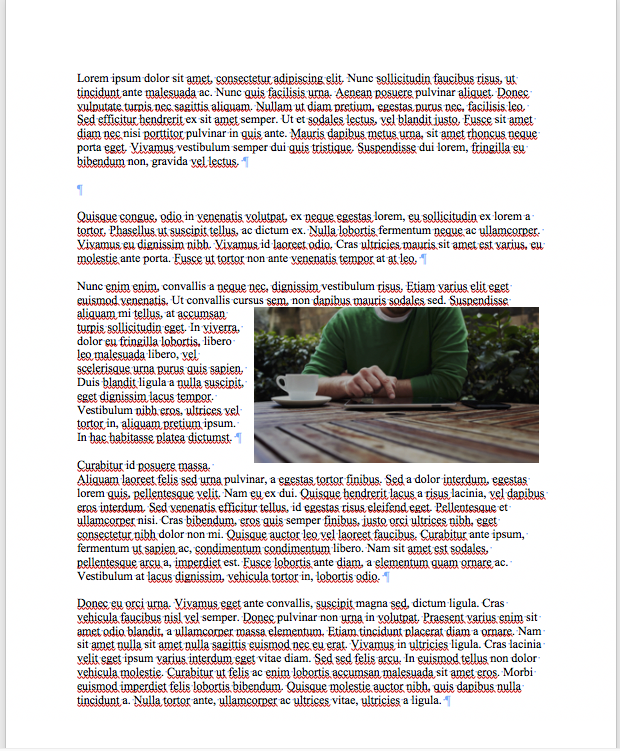 There are many options you may have chosen, but you can remove them by right clicking on the image, and returning the "wrap Text" setting back to "In Line with Text"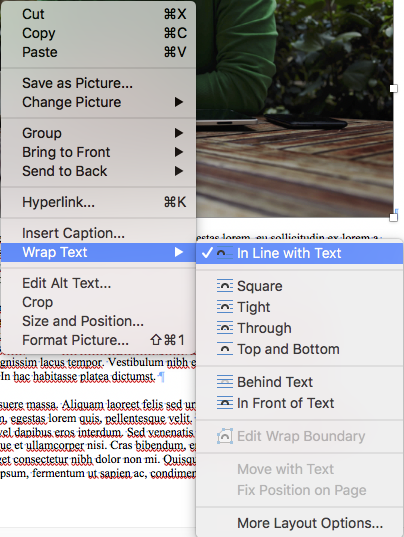 Once you have done this, you can place it at the appropriate location and your document will be prepared for eBook conversion.