You may have noticed some odd little slivers of data from other pages showing up on opposite pages in the same spread when you export your PDF. This is totally normal, and not a cause for concern. Read on to find out why.
When you use the templates provided to you by BookBaby, we have them set up to show you an accurate representation of a finished trimmed and bound book. To help you place images across the spread without having to worry about tricky alignment, this does not include a center bleed.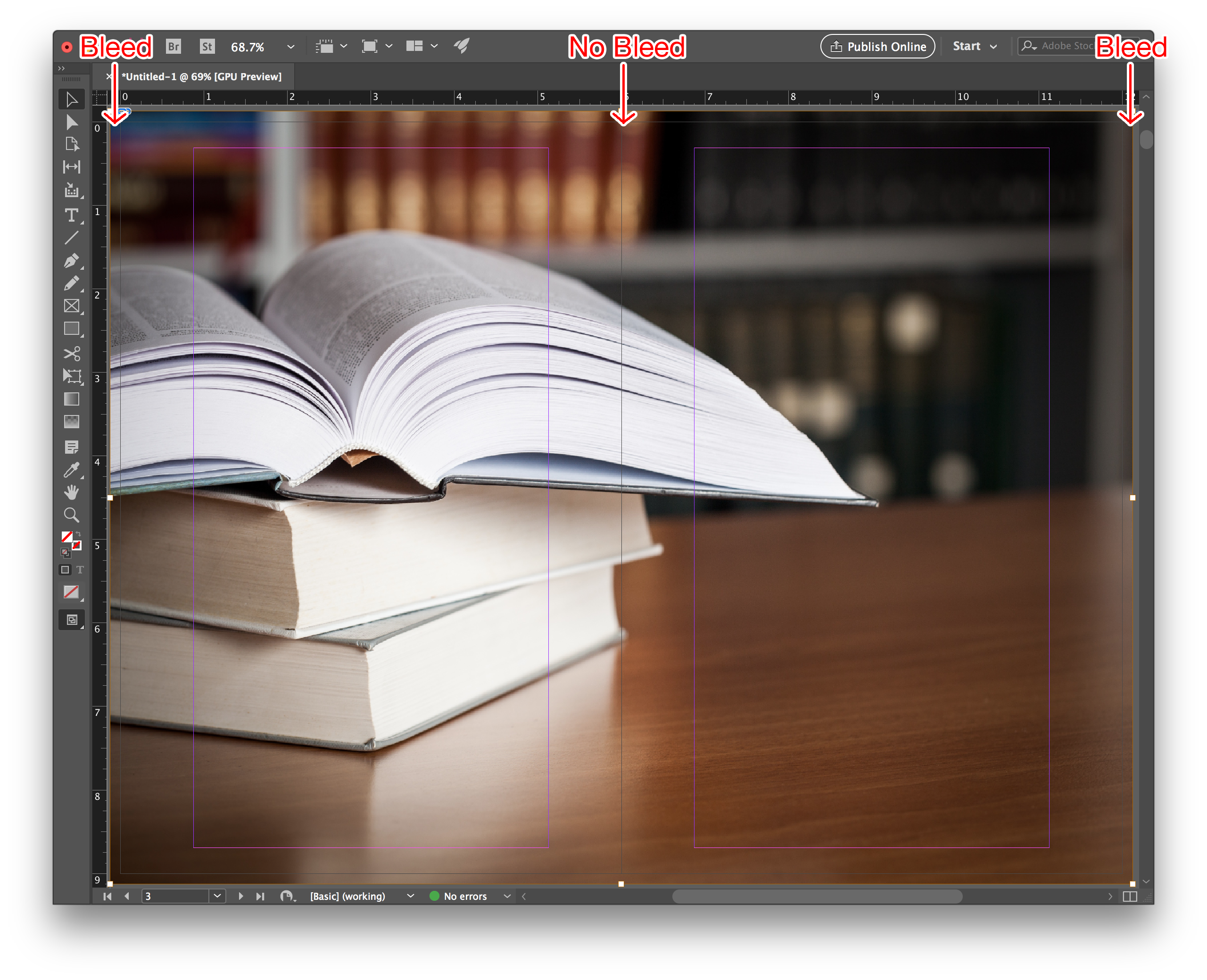 When you export the PDF properly, you are telling it you want bleed on all 4 sides of each page. This is essential so that your BookBaby online proofs look accurate. However, you may notice when you view the PDF after exporting, there appears to be a problem. Elements going across the spread no longer line up properly.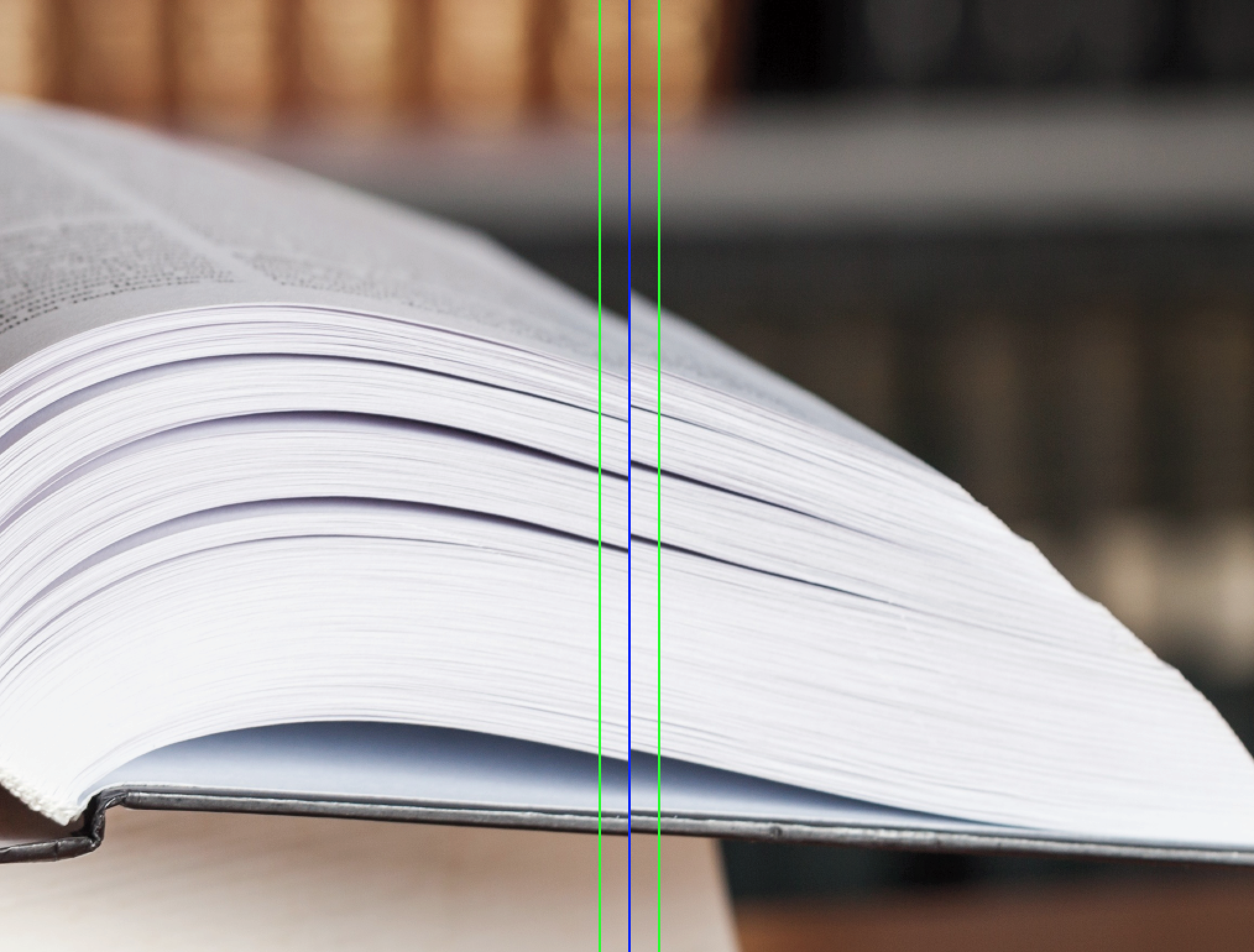 In an effort to create bleed for the binding side cuts, InDesign copies the .125" closest to it on the facing page, and repeats it. The example below with the flat colors demonstrates this clearer than a photograph does.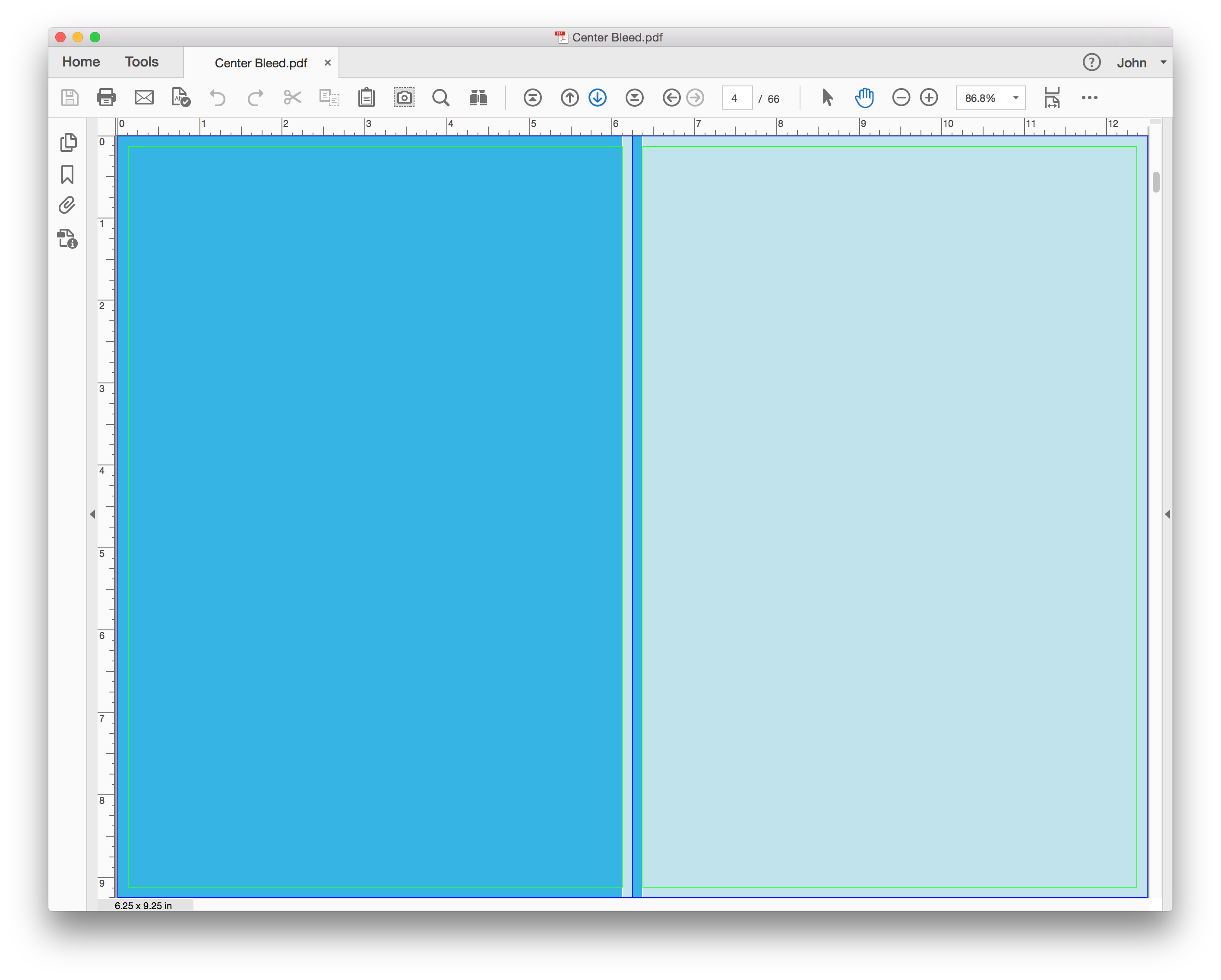 In the example above, the trim line, is the green line. When these are trimmed down to be bound, the information from the opposite page will be trimmed away, leaving your images to line up as they did in your InDesign layout.
Here is a picture of a book produced with the examples used above. As you can see, the images flow across the spread naturally, there is just a curvature from the binding.